The Small Book on the Big Cleanup or How We Can Change the World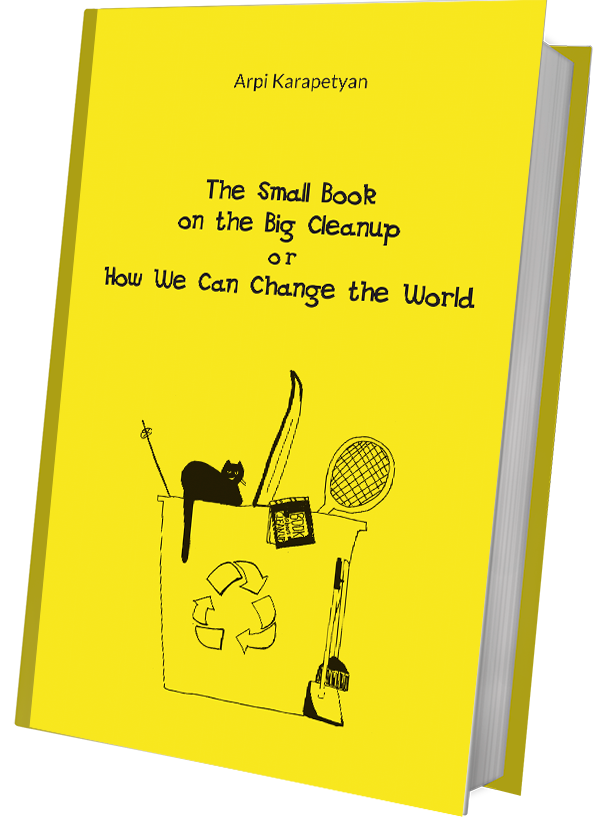 If you want to change the world, start with a cleanup. For example, clean your cupboard or the drawers of your desk! There's a whole bunch of stuff you might find: a battered pack of chewing-gums, an empty and broken hole-puncher, a leaked ball pen with its cap and bottom covered in bite-marks, or an eighth-grade geography notebook. Heaven knows what other abandoned things you might find there that have obviously stopped being useful, like a plush bunny left in the remote corner of the drawer, and a lonely Union Jack brought back as a memento from an overseas trip. All the way, everything has been gathering dust so far and looks as if you have not checked on it for eternity… 
So, the topic of the day is how to start and accomplish the cleanup! And how to move on with your life with as little burden as possible. 
That's exactly what the book is about, where you will find insights on the importance of cleanup both small and big, personal and global.It also provides you with solutions on how to make these positive changes. It is filled with inspiring true stories, practical tips, and valuable insights that can empower you and provide a fresh perspective on your life.
Whether you're a teenager, a young adult, or simply someone who's curious about making a difference, this book is for you.
So, let's begin the adventure!