established and led organizations
Cascade People & Business
Cascade People & Business is a company offering one-stop complex HR management services in the Armenian market from 2008. The Company provides practical assistance to a broad range of local and international companies offering a comprehensive set of stand-alone or packaged turnkey HR services.
Through these 15 years, the company had a unique opportunity to work with 500+ companies and make a huge professional impact. Cascade People & Business operates both in B2B and B2C sectors.
Founder and General Manager
The purpose of the Armenian HR Association is to develop a specialized HR community in the Republic of Armenia, which will contribute to the formation and development of sustainable personnel in the effective management of the country. Association brings together more than 700 professionals since 2010․Two hundred of them are active HR specialists in various business areas.
The main directions of activities are: (1) HR Advocacy (2) Improvement of HR framework (3) Supply and demand matching (4) Professional Development.
Since 2012, every year organize and lead Regional HR Conferences involving more than 200 international speakers and around 3,000 participants from 40 countries. It has become a space for professional networking with the best chance to be updated with the international challenges and trends in People Management and Leadership. 70-80% of the conference speakers are international experts sharing their knowledge, experience, tools, and real-life cases with the local specialists and professionals. Every year, the conference summons on a variety of topics reflecting the most important and essential issues in the industry. The latest one is The Nature of Leadership (2023) that aims to bring together the most innovative and exciting alternative methods for leadership development from around the world.
1995 Master's Degree in Psychology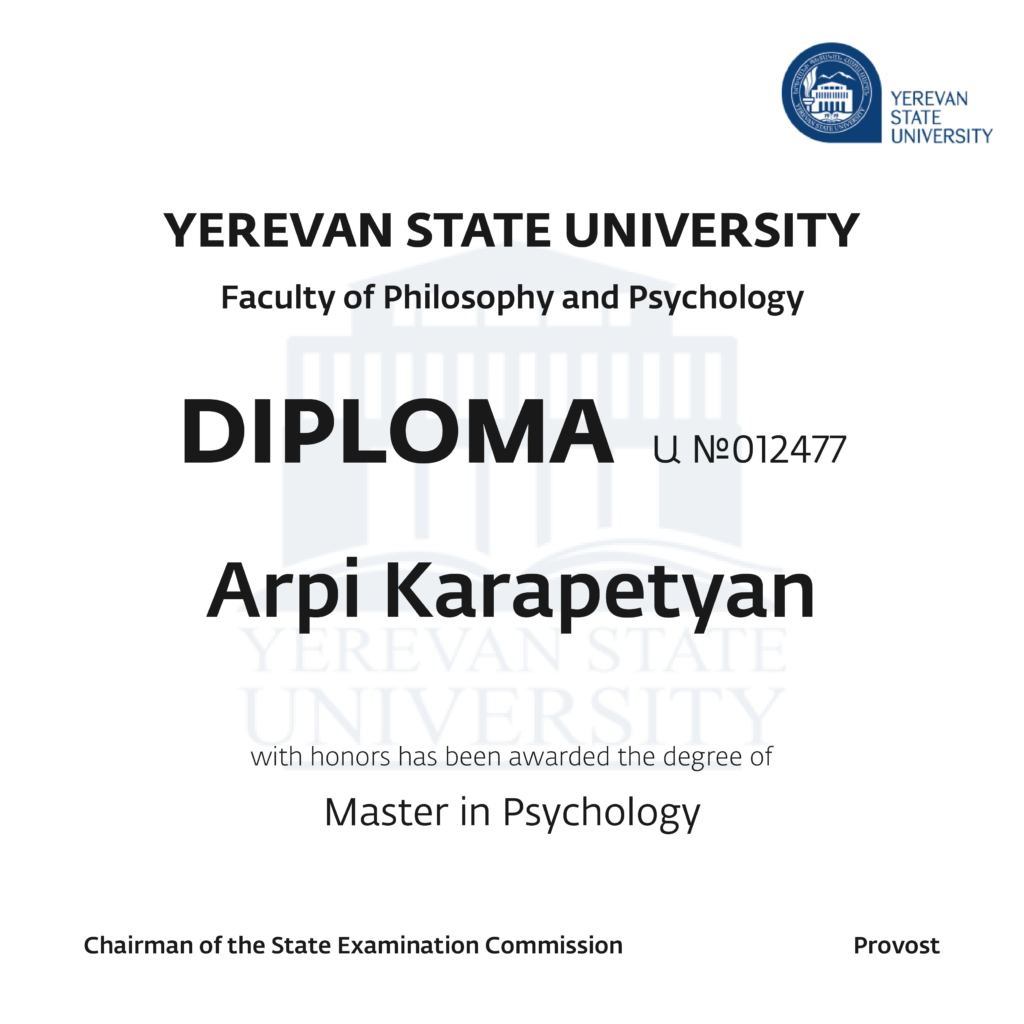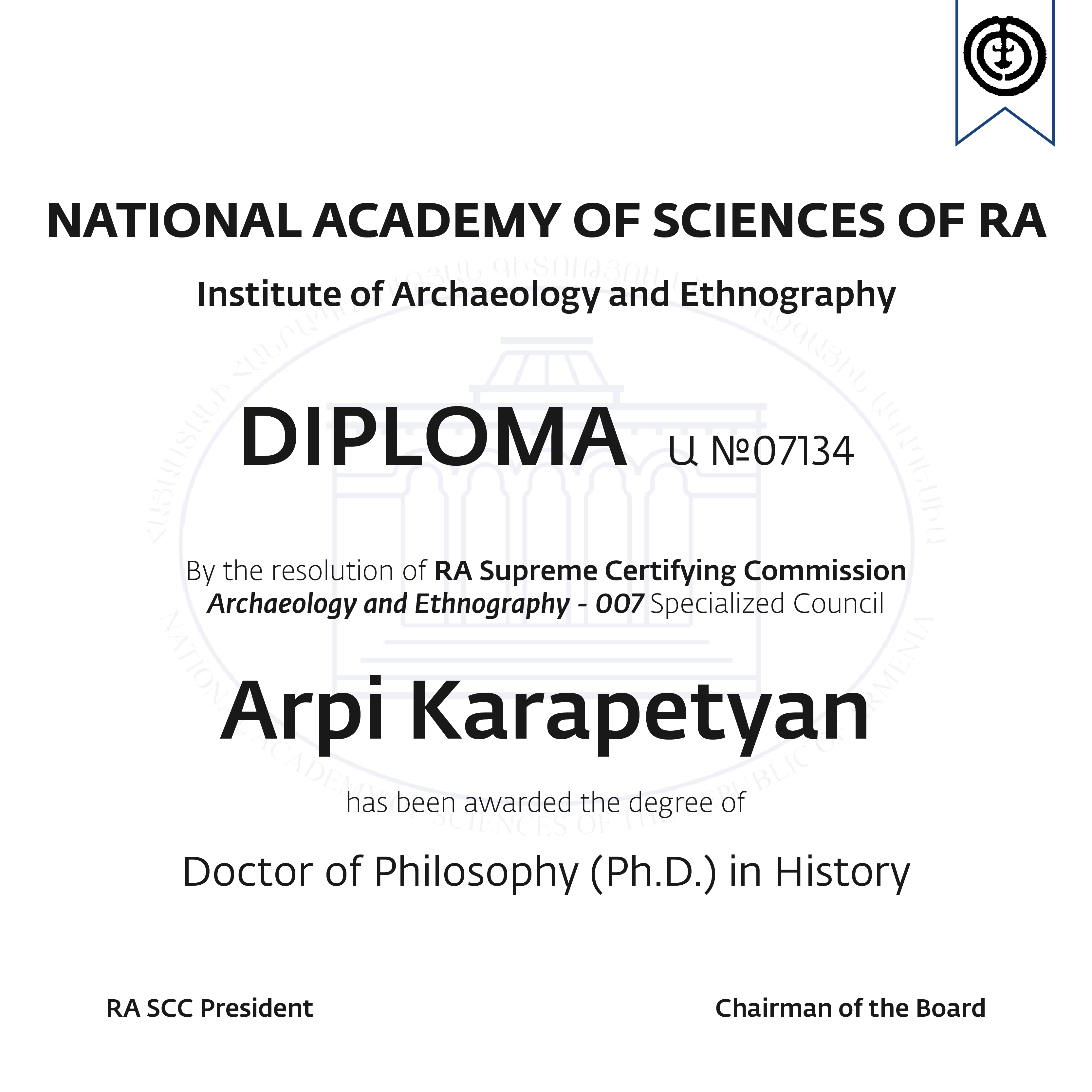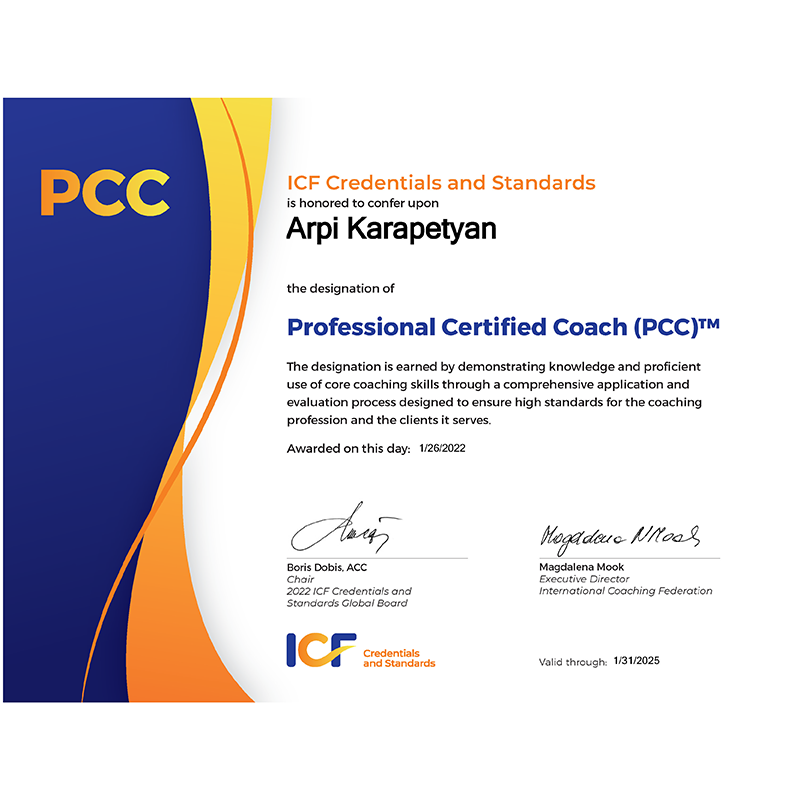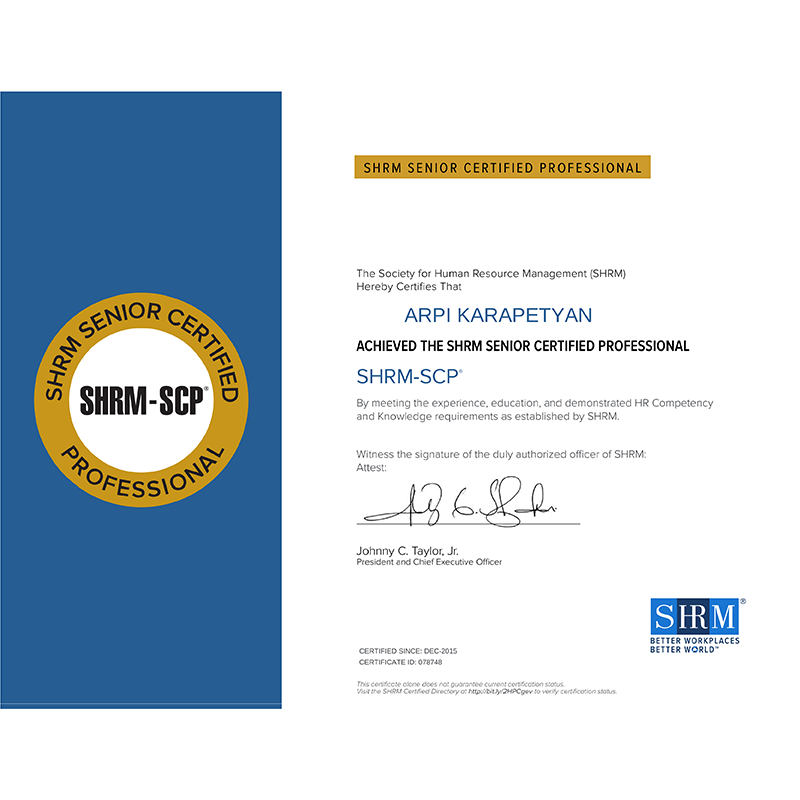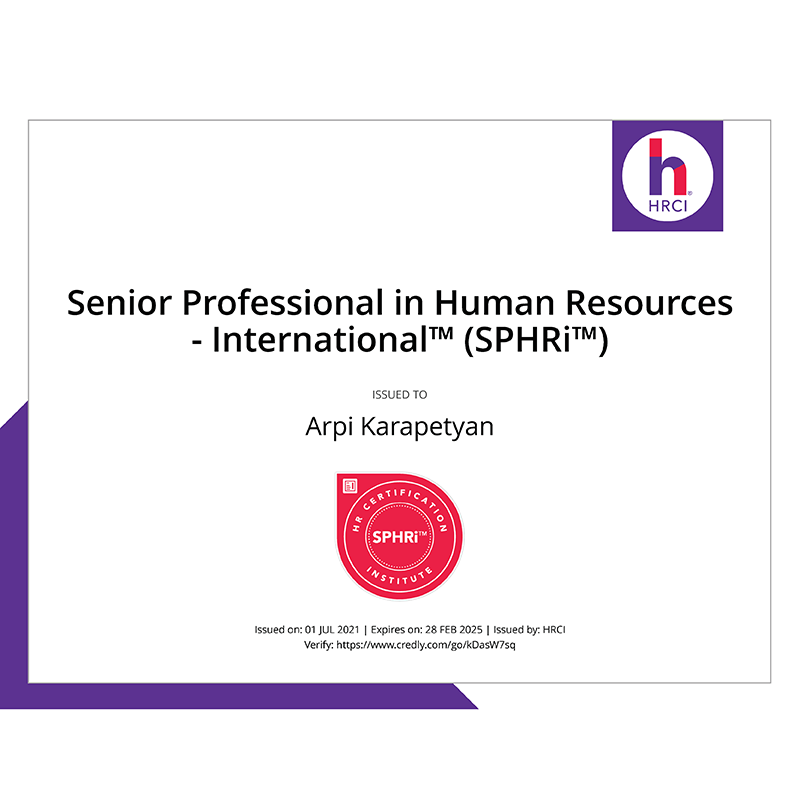 1995 Master's Degree in Psychology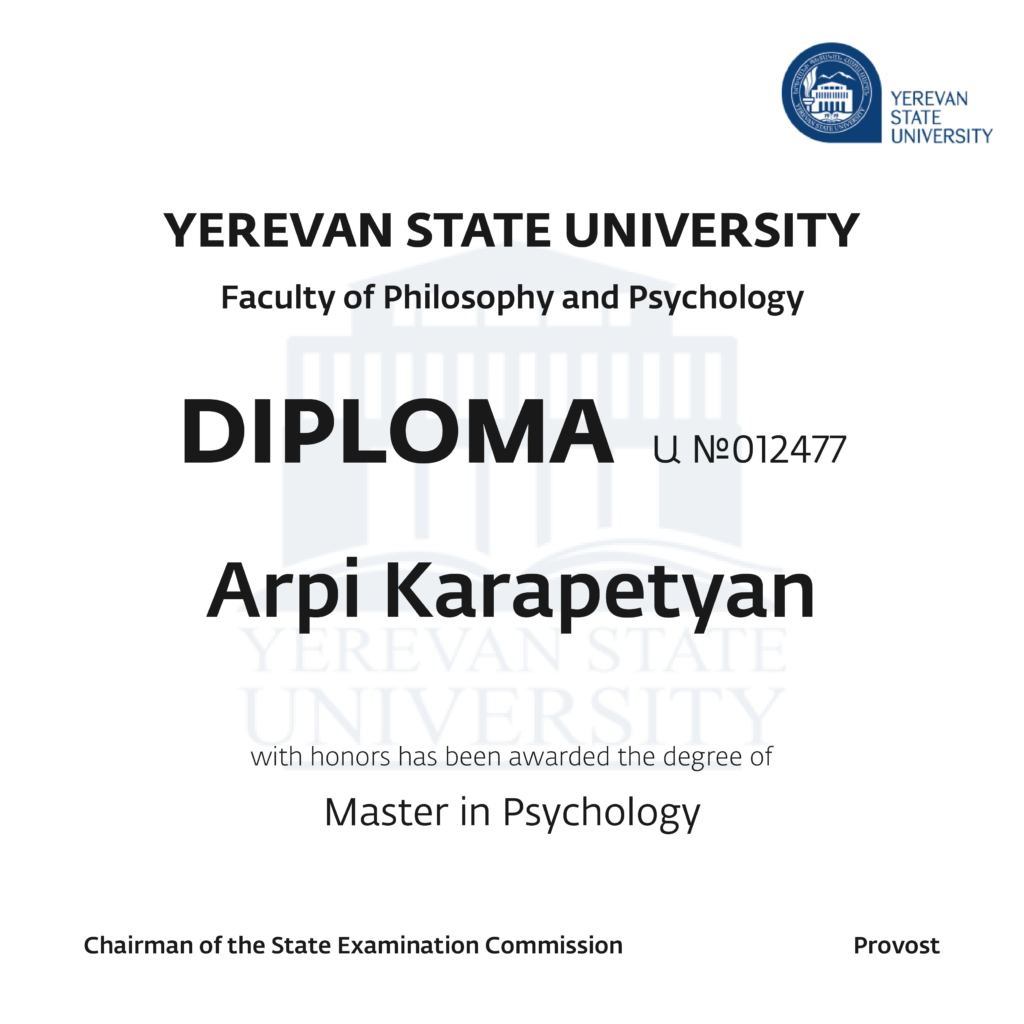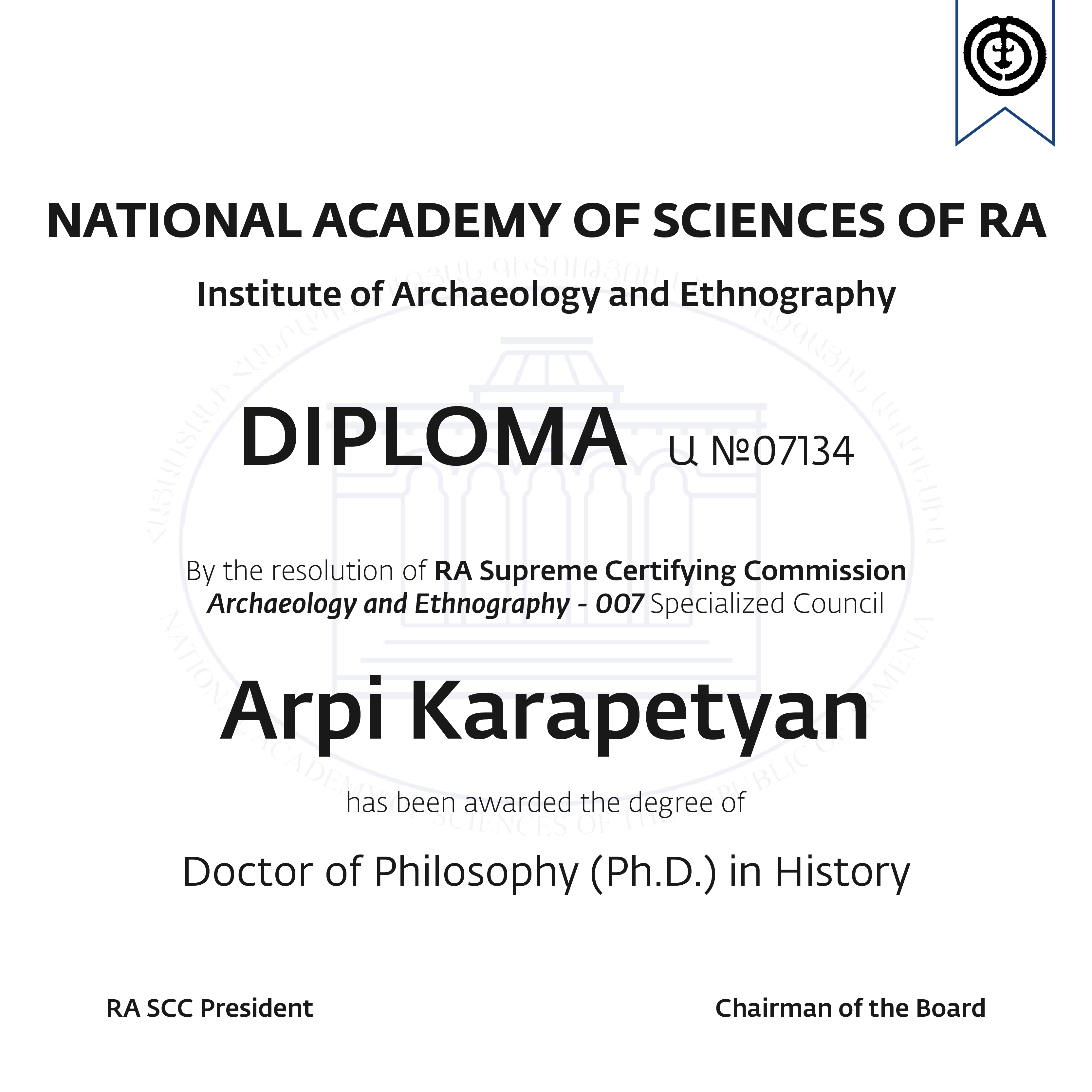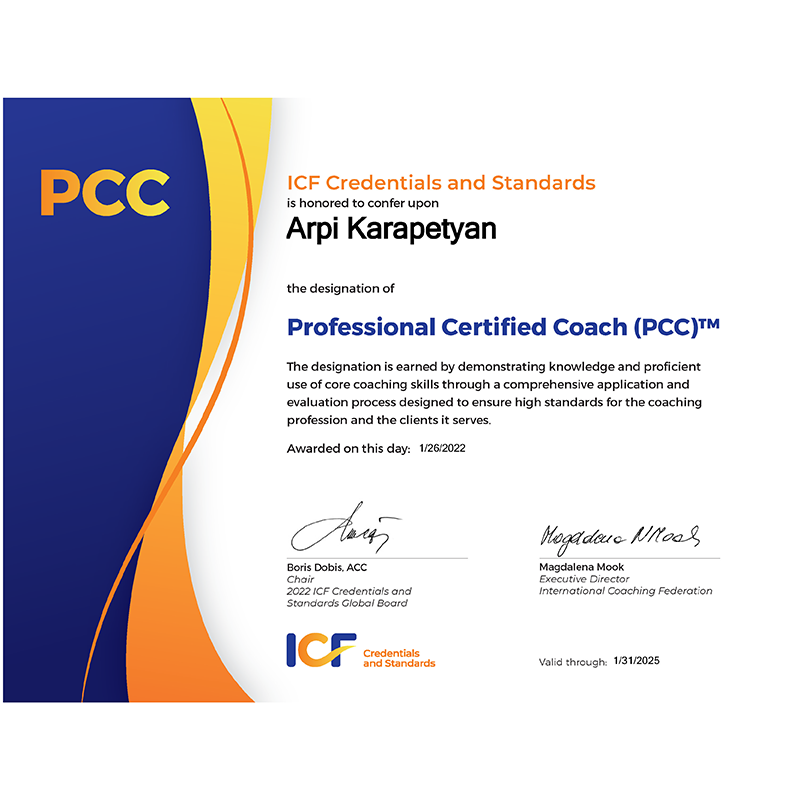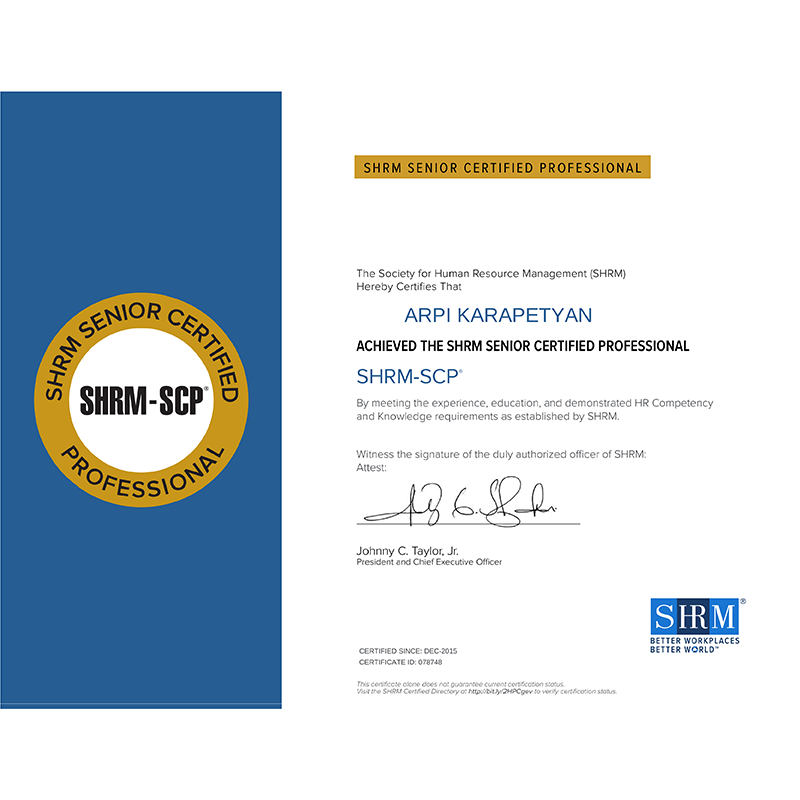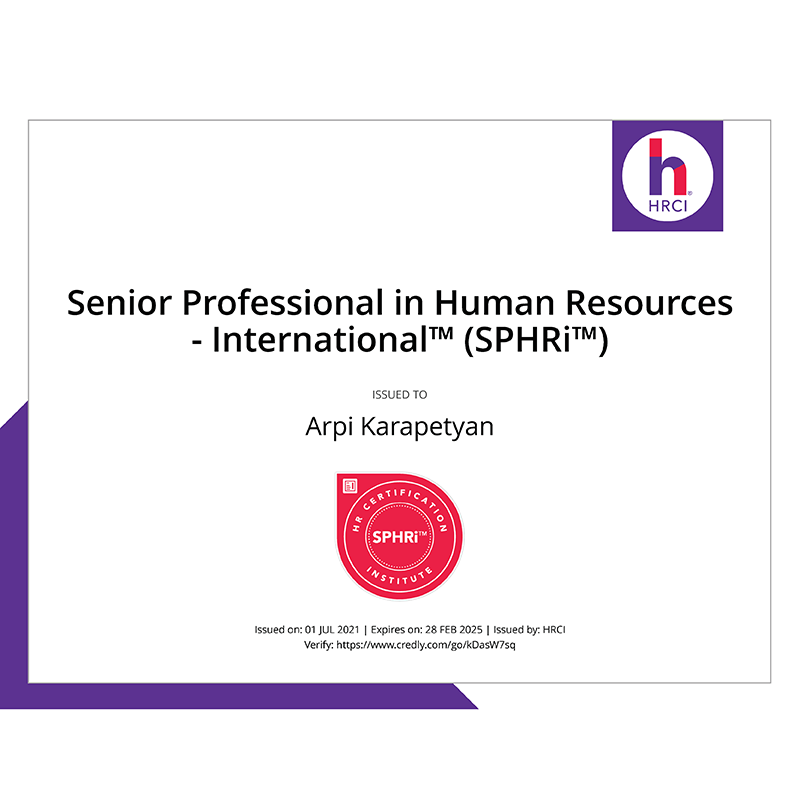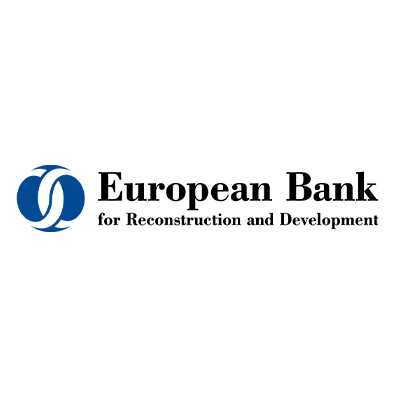 European Bank of Reconstruction and Development (EBRD)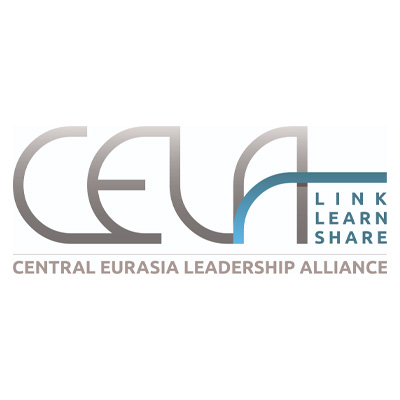 Central Eurasia Leadership Alliance (CELA)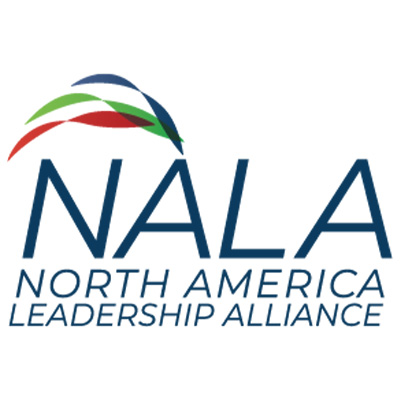 North American Leadership Alliance (NALA)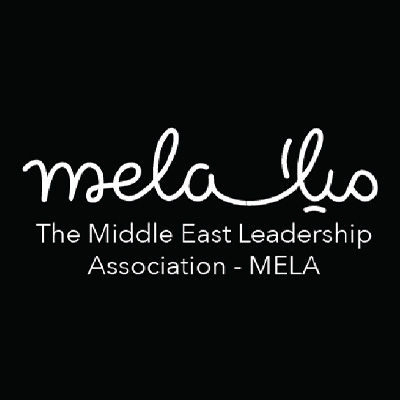 Middle East Leadership Academy (MELA)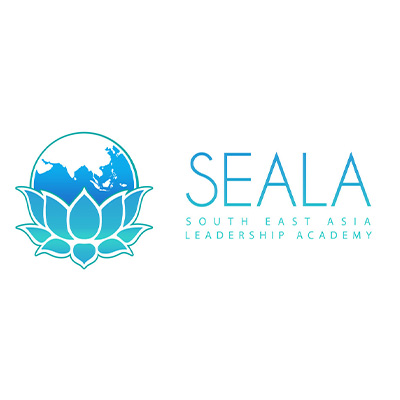 South East Asia Leadership Academy (SEALA)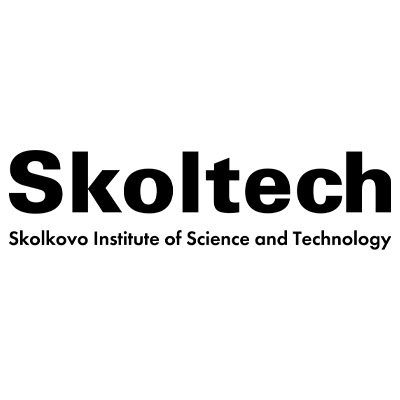 Mentor for fresh Master students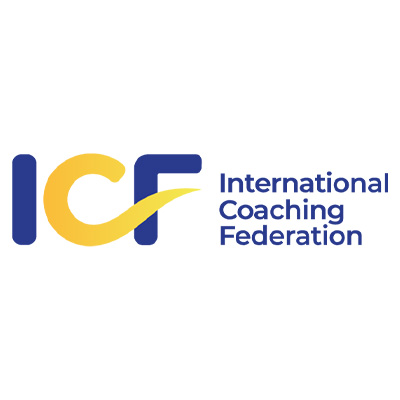 International Coach Federation (ICF)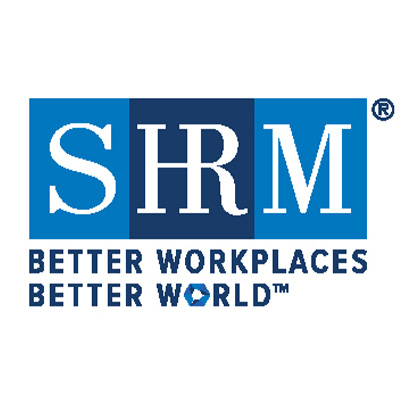 Society for Human Resource Management (SHRM)
International Education Partner, Member